1407 Broadway 4th Floor Spec Suite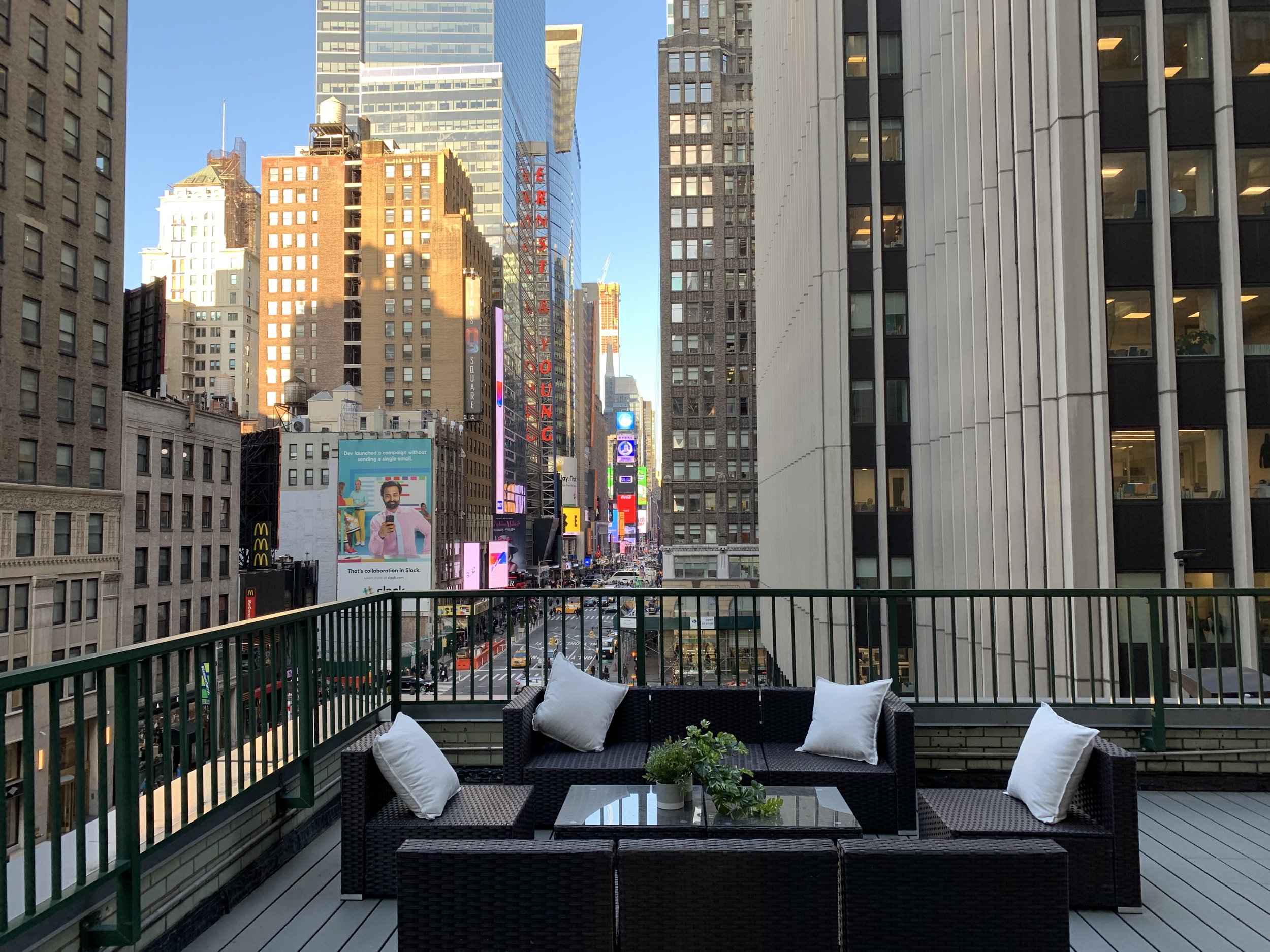 We recognize that for a pre-built or spec suite to attract a wide variety of potential users it has to be flexible while at the same time it needs to be immediately functional so a tenant can literally plug in and get to work. It needs to be current and "cool" but also needs to be functional and aesthetically appealing to hopefully everyone. In simple terms the pre-built was ideal for the 2,000-5,000sf user, but now we design larger spaces, but may only build out a portion of the space that demonstrates what the public spaces, meeting/huddle/break rooms, telephone booths, pantry, private offices, and open seating areas will all look like.
We consider what looks great from the moment you open the front door; how to maximize staff; how to integrate meeting rooms and executive staff into the open work areas; cutting edge materials, colors and furniture; and exposed ceilings, columns, and ground concrete floors. We enjoy working with ownership and the brokerage community in developing what works for the building and intended target users.